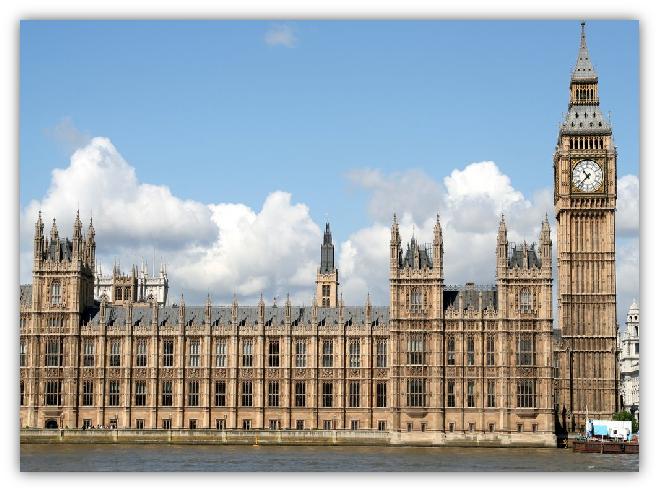 Houses of Parliament
The Houses of Parliament, also known as the Palace of Westminster is the seat of Britain's two parliamentary houses, the House of Lords and the House of Commons.
In 1265 a parliament was created with two houses: the Lords and the Commons. The House of Lords met at the Palace of Westminster while the House of Commons did not have a permanent location.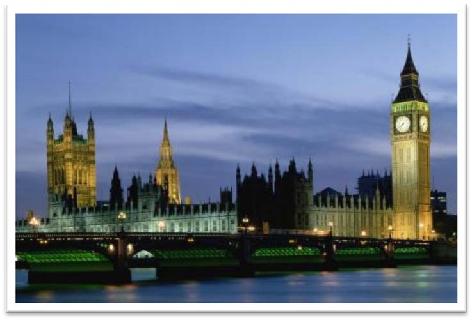 Night View
Westminster Hall is a striking building and is officially a royal palace. Standing on the banks of the river Thames the Parliamentary buildings hold many important historical stories, most famously Guy Fawkes.
Most of the buildings seen on the tour were built in the mid 19th Century following a devastating fire, but the route also incorporates some of the earlier buildings, such as Westminster Hall, begun in 1097 by William Rufus, son of William the Conqueror.
You can visit the nearby Jewel Tower built around 1365, which is one of only two surviving sections of the medieval royal Palace of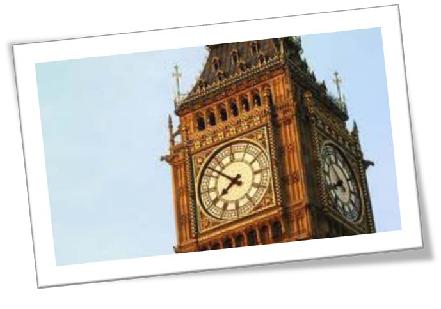 Westminster and contains an exhibition called "Parliament Past and Present".
Big Ben
Big Ben is the great bell in the clock tower which is 96 metres high in the sky overlooking Westminster and is open for tours for UK residents who have made arrangements with their MP. Unfortunately overseas visitors cannot climb the 393 steps to the top.
The tower is known as Big Ben because that was the nickname of the largest bell in the clock tower which was originally called the Great Bell.
UK residents can visit Parliament, including taking a tour of the Chambers or climbing the Elizabeth Tower by contacting their MP.

Contact Details
Address:
Bridge Street
City of Westminster
SW1A 0AA
Telephone: +44 (0)20 7219 3000
Email:
woodlandsweb@hotmail.com
Prices:
Opening Timings: