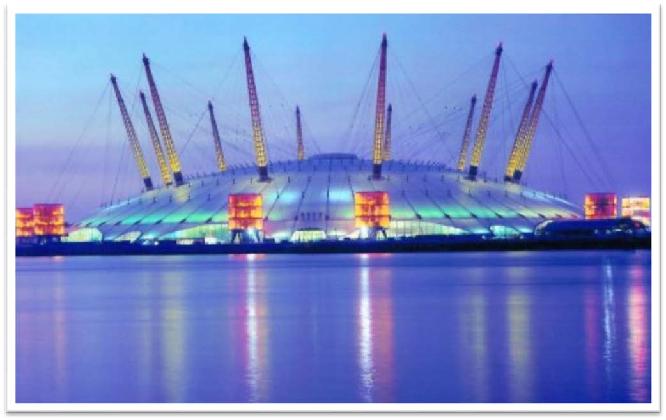 The Millenium Dome
The Millennium Dome, colloquially referred to simply as The Dome, is the original name of a large dome-shaped building, originally used to house the Millennium Experience, a major exhibition celebrating the beginning of the third millennium. Located on the Greenwich Peninsula in South East London, England, the exhibition was open to the public from 1 January to 31 December 2000.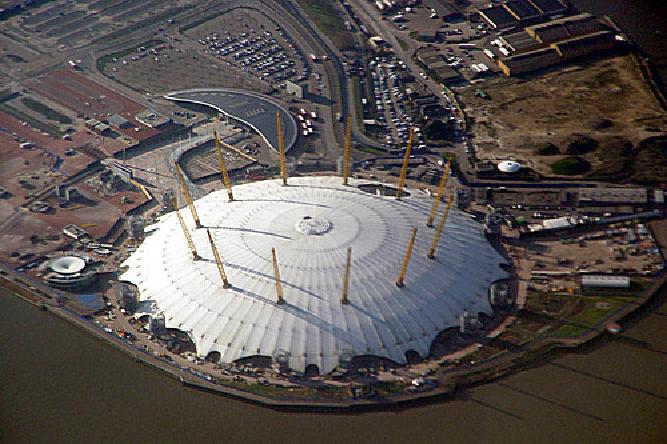 Construction Details
The dome is one of the largest of its type in the world. Externally, it appears as a large
white marquee with twelve 100 m-high yellow support towers, one for each month of the year, or each hour of the clock face, representing the role played by Greenwich Mean Time.
Situated in Docklands, the Millenium Dome is one of London's most recognisable and controversial landmarks.
The architect was Richard Rogers and the contractor was a joint venture company,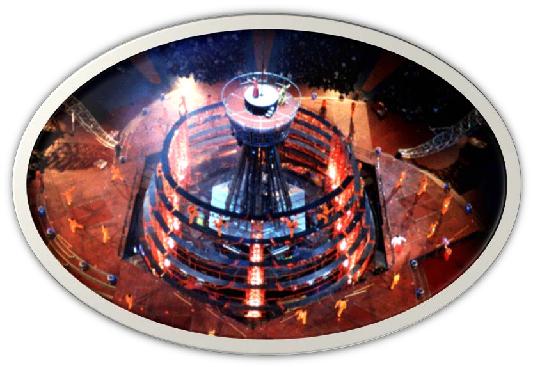 McAlpine/Laing Joint Venture (MLJV) formed between Sir Robert McAlpine and Laing Management. The building structure was engineered by Buro Happold, and the entire roof structure weighs less than the air contained within the building.
Night Sight
After a private opening on the evening of 31 December 1999 the Millennium Experience at the Dome was open to the public for the whole of 2000, and contained a large number of attractions and exhibits.The interior space was subdivided into 14 zones.

Contact Details
Address:
Drawdock Rd Greenwich,
SE10,
London.
Email :
info@milleniumdome.co.uk
Prices:
•general admission into the Millennium Dome is free for children aged 12 and under. However, there is a charge for some of the attractions.
•Children aged 12 and under must be accompanied by an adult at all times.
Opening Timings:
Box office open daily from 11