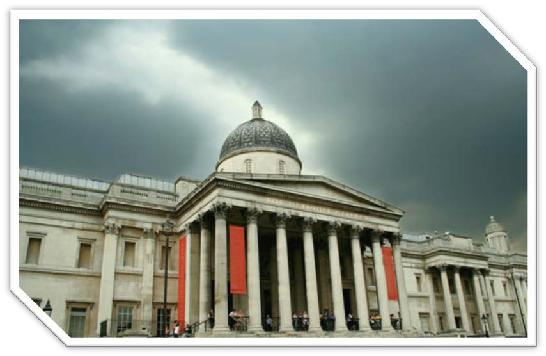 The National Gallery
The National Gallery is an art
museum onTrafalgar Square, London. Founded in 1824, it houses a collection of over 2,300 paintings dating from the mid-13th century to 1900. The Gallery is an exempt charity, and
a non-departmental public body of
the Department for Culture, Media and Sport. Its collection belongs to the public of the United Kingdom and entry to the main collection is free of charge.
Situated on the north side of Trafalgar Square, the National Gallery has been the home for the National Collection of Art from the thirteenth to the twentieth century.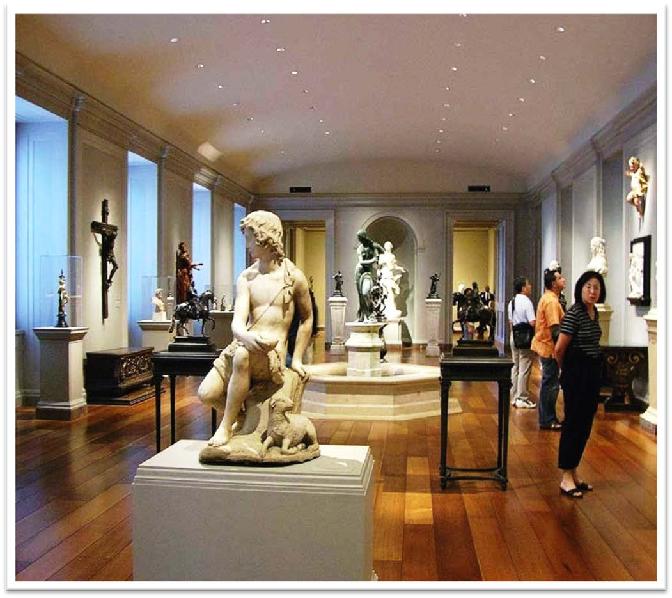 The gallery contains more than 2,300 paintings - all of which are owned by the British public. There is no admission charge to the main collection, although there is a collection box to allow donations to support the upkeep of the gallery.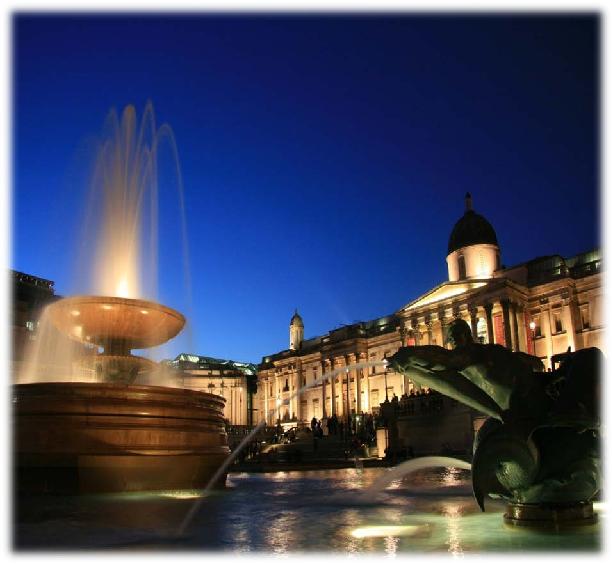 Night Sight
Discover inspiring art by Botticelli, Leonardo da Vinci, Rembrandt, Gainsborough, Turner, Renoir, Cezanne and Van Gogh. The pictures in the collection belong to the public and admission to see them is free. There are special exhibitions, lectures, video and audio-visual programmes, guided tours and holiday events for children and adults.

Contact Details
Address:
Trafalgar Square
London
WC2N 5DN
Telephone: +44 (0)20 7747 2885
Email: information@ng-london.org.uk
Prices:
Entrance for gallery is free, charges for events/special exhibitions.
Opening Timings:
Daily 10.00 to 18.00 Friday 10.00 to 21.00
Closing commences 5 minutes before time stated.