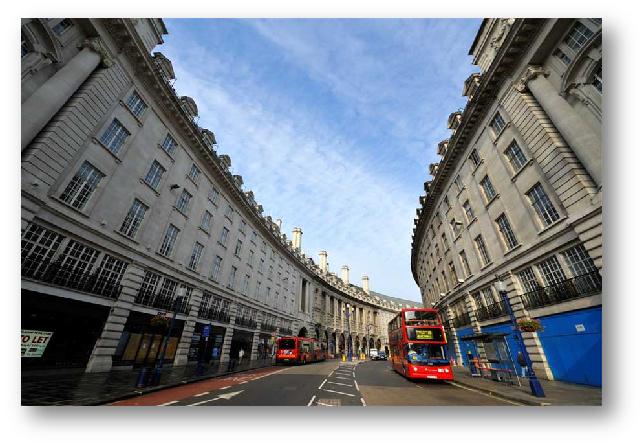 Regent Street
Regent Street is one of the major shopping streets in London's West End, well known to tourists and Londoners alike, and famous for its Christmas illuminations. It is named after
the Prince Regent (later George IV), and is commonly associated with the architectJohn Nash, whose street layout survives, although all his original buildings except All Souls
Church have since been replaced.
The street was completed in 1825 and was an early example of town planning in England,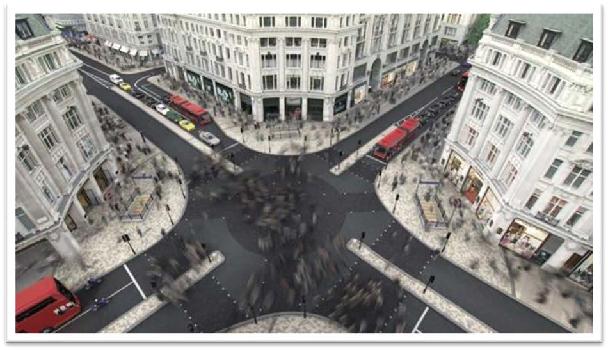 cutting through the 17th and 18th century street pattern through which it passes.
Street Diagonal
Every building in Regent Street is protected as a Listed Building, at least Grade II status, and together they form the Regent Street Conservation Area.The street is one of the locations on the standard UK version of the Monopoly board game, and it is referred to in the 1966 song Dedicated Follower of Fashion by The Kinks.
The street was originally created as part of John Nash's town plan in 1811, and was named after the then- Prince Regent.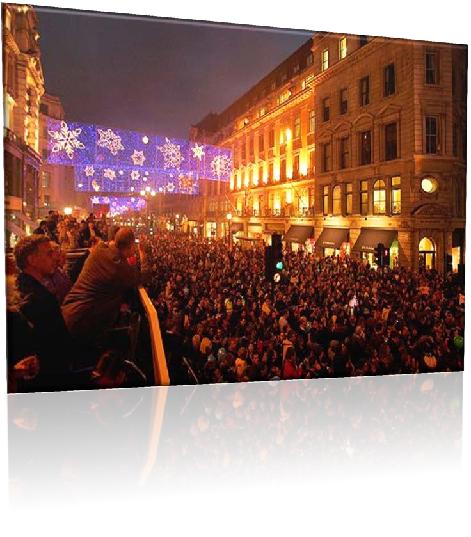 Night Sight
Last year, five hundred thousand people are thought to have turned out to see a selection of Formula 1 cars drive the length of Regent Street, an event which has ignited interest in the idea of a London Grand Prix.
A limited number of architects were responsible for the design of the reconstructed Regent Street. Contact Details
Address:
Regent Street
London
W1B 4PH
Telephone: +44 (0)20 7038 3718
Prices:
Opening Timings:
10:00 - 19:00 Monday - Saturday
Thursday nights late night shopping until 20:00 and some stores even later
12:00 - 18:00 Sundays