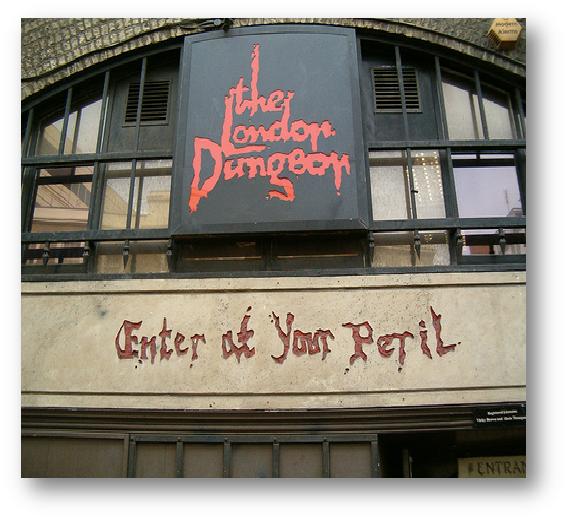 London Dungeon
Extremely popular and, again, you'll be queuing, the London Dungeon, based in Tooley Street, is a bloody, gruesome display of the less attractive side of London history.
The venue is suitably atmospheric, situated under arches at London Bridge Station. It is imaginatively lit with an 'atmospheric' sound track. There are dozens of themed areas relating to different historical events and places. Look out for 'The Great Fire of London'.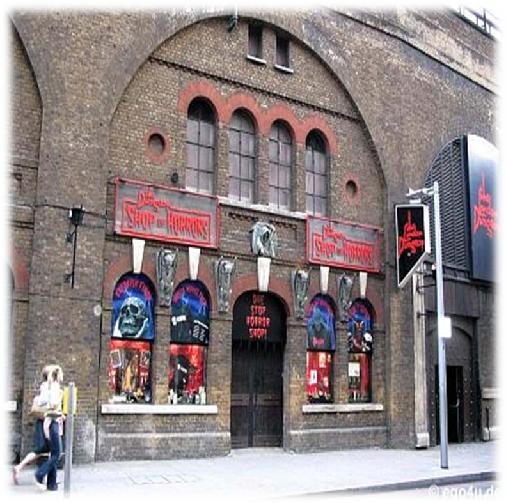 About London Dungeon
Based on real history from Jack the Ripper and Sweeney Todd to torture and plague, prepare to face the most sinister characters from London's gruesome past on your actor led tour.
Plus, with three thrilling rides, there is something for the whole family. Steel your nerves for a Victorian séance in London's most haunted house on Vengeance: the UK's first 5D laser ride, before facing your final moments on Extremis: drop ride to doom!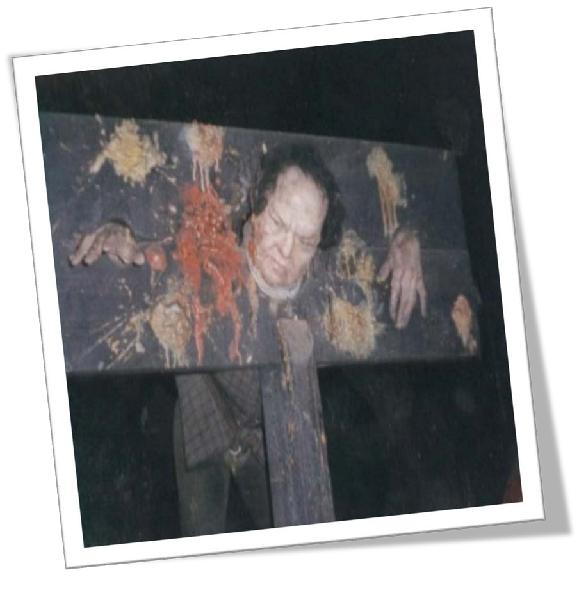 Visitors meet a 'survivor' of the plague, who describes the situation and leads the visitors down a dilapidated street filled with cries of pain, bell tolls and "Bring out year dead!", whilst animatronics and live actors as citizens interact with guests.
On occasions visitors may also encounter period costume actors jumping out for scare tactics.

Contact Details
Address:
The London Dungeon
28-34 Tooley Street
London
SE1 2SZ
Telephone: +44 (0)20 7403 7221
Email: london.dungeon@merlineentertainments.bi
Prices:
Adult Ticket: From £20.00
Child Ticket: From £15.00
Concession Ticket: From £17.00
Opening Timings:
7 days a week every day of the year except Christmas Day. Opening hours vary during year, see website for more details.