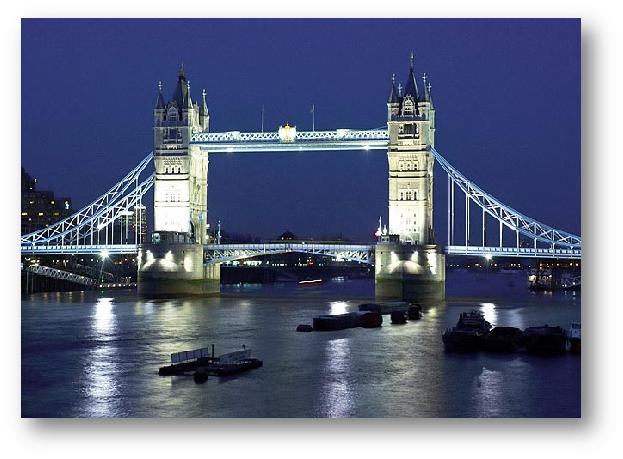 Tower Bridge
Tower Bridge (built 1886–1894) is a combined bascule and suspension bridge in London, over the River Thames. It is close to the Tower of London, from which it takes its name. It has become an iconic symbol of London.
The bridge consists of two towers tied together at the upper level by means of two horizontal walkways, designed to withstand the horizontal forces exerted by the suspended sections of the bridge on the landward sides of the towers. The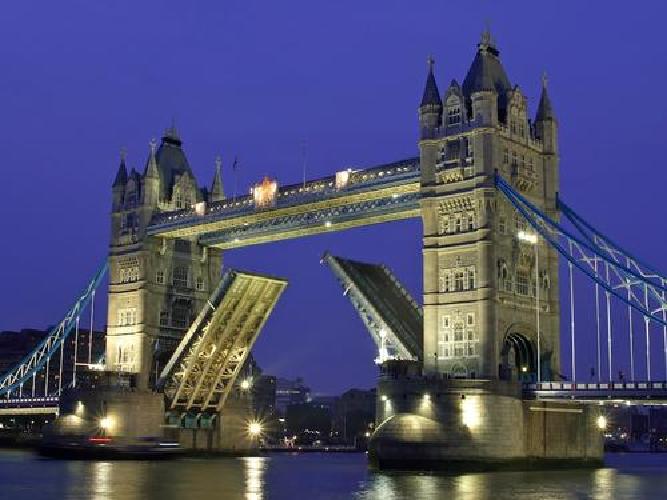 vertical component of the forces in the suspended sections and the vertical reactions of the two walkways are carried by the two robust towers.
Horizontal Walkways
The bascule pivots and operating machinery are housed in the base of each tower. The bridge's present colour scheme dates from 1977, when it was painted red, white and blue for the Queen Elizabeth II's silver jubilee. Originally it was painted a mid greenish-blue colour.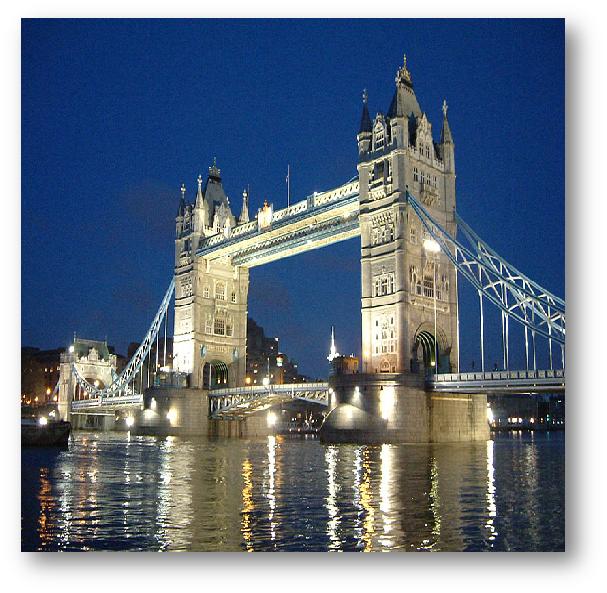 Night Sight
These days the bridge is electrically operated, although the original steam generators have been retained as a tourist exhibit. Tower Bridge is raised as many as five hundred times in a year.
Contact Details
Address:
Tower Bridge
London
SE1 5SF
Telephone: +44 (0) 20 7403 3761
Email: enquiries@towerbridge.org.uk
Prices:
Adults- £8.00, Child(aged 5-15)- £3.40 Child (under 5)- Free, Concessions -£5.60 Family tickets from £12.50
Disabled/ Carer- Free
Opening Timings:

April - September

10:00 - 18:00 (last admission

17:30)

October - March

09:30 - 17:30 (last admission

17:00)
Tower Bridge Exhibition is closed 24 - 26 December and open from 10.00 on the 1 January